Good morning everyone!
It's such a beautiful sun shiny day and I have nothing but excitement for what this day will bring =)
The deer decided they would leave me a few of my concord grapes that grow in my backyard, which they don't usually do. This year, I was able to pick 2 whole bowls worth, large bowls! So, not only will I be working on one of my many WIPs, but I will be jammin as well over the next couple of days 😉
I've been holding off on releasing this new pattern because of some website difficulties, the pattern has been sitting, just waiting for all ducks to be in a row, and now, finally, I can say that it's time!
So… I was playing with some different things about a month ago, trying to make something as a gift, and if you've seen any of my videos, you know I like to get a little creative with my stitches and techniques sometimes. (Something that probably drives many of you nuts about me!)
I can't help it, when I get bored of the same old same old I venture off into Colleen-land. Sometimes, it even works!! Yarn craft is not just a craft, but an art, and even the most basic of stitches can create a piece of beautiful art. I see it everyday in many of your posts shared in our Facebook group!
I won't make this long, you get enough of that in my chatter through my video tutorials, so without further ado….
I present my new pattern…
Patty Cakes Baby's First Mittens!
I'm also excited to release with this a full video tutorial for this pattern.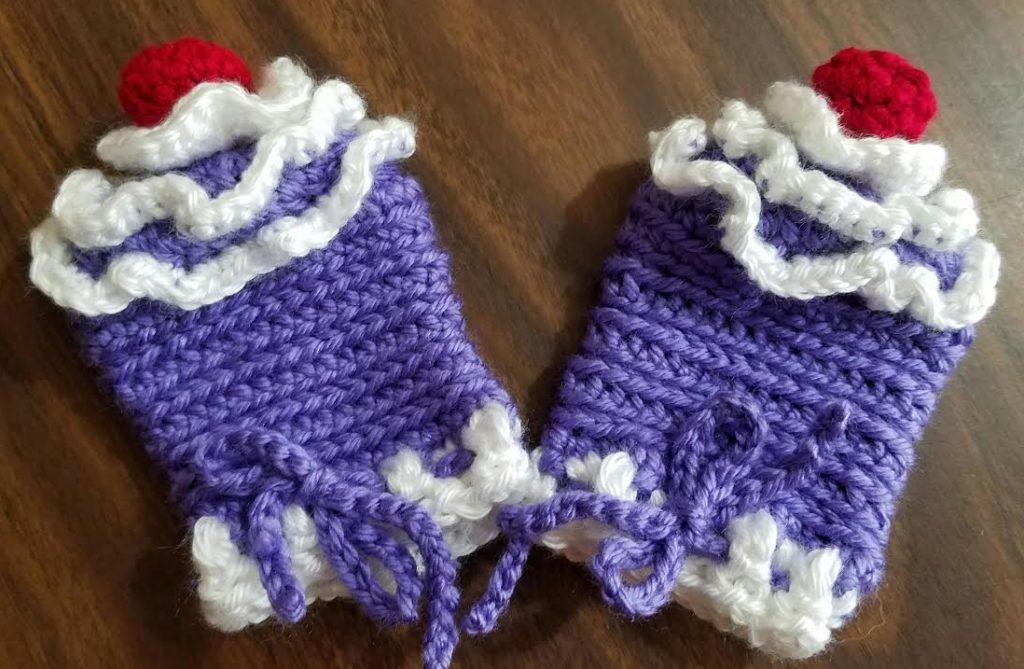 This pattern is the first of many to come for my Baby Cakes Collection. I have a couple of other patterns for this that I am currently editing and getting ready for release, but until then, I wanted to share this fun and quite adorable work up with you!
I want to thank everyone for their continued friendships and support in the group, a lovely little place that I call my second home.. YarnWars group on Facebook
A HUGE thank you to my co-admin in the group, Jeri for her awesomeness!
Have a wonderful day everyone!!